Approach
At Future Green, we bring together design, research, and fabrication to deliver projects from concept to completion. Our 12,000 SF fabrication shop in post-industrial Brooklyn provides the facilities that allow us to realize both our own vision for projects developed in our design studio as well as those of the architects, designers and artists who seek out our services. We have the capacity to create complex, multi-faceted products in a single space.  Our fabrication team includes Brooklyn's finest craftspeople. Specialists in welding, woodworking, and concrete collaborate to create a range of bespoke garden elements including benches, planters, pergolas and more. We believe each project deserves thoughtful solutions that are appropriate to the site's possibilities and the client's intentions. We deliver signature landscape elements that are defining for even the smallest project.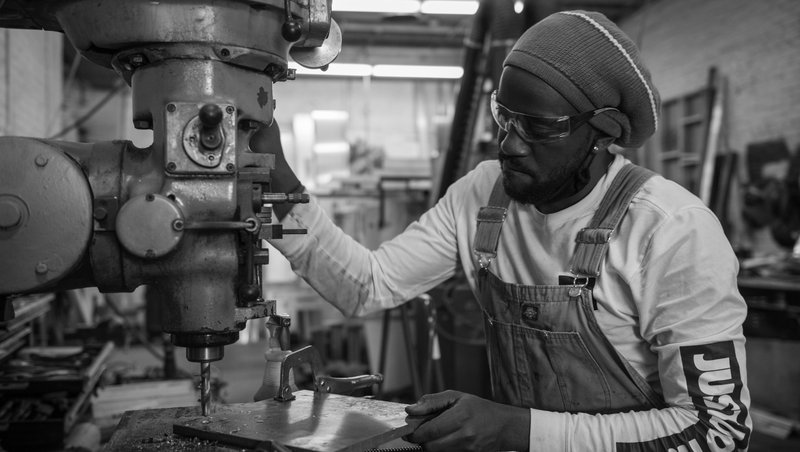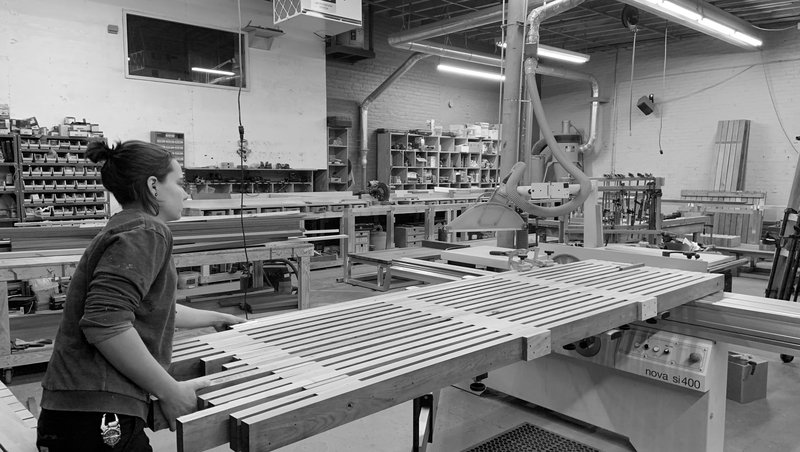 Services
Welding
Carpentry
Concrete Casting
Design + Engineering
Material Acquisition
Site Delivery + Storage
Shop Drawings + Submittal Approval
Installation
Project Completion + Punch List
Post-Occupancy Assessment
Process
As we embark on each fabrication project, our team of designers and craftspeople assess site opportunities and constraints. We take comprehensive measurements, document unusual site features and identify potential project pitfalls. We develop detailed assessments outlining coordination items to ensure seamless coordination between all involved trades. When the project calls for it, our process includes material investigations and we have the capacity to experiment with unusual materials and substrates to provide truly unique results. We believe in providing products that are cost efficient and delivered in a timely manner and develop rough order of magnitude cost estimates and preliminary construction schedules for each project.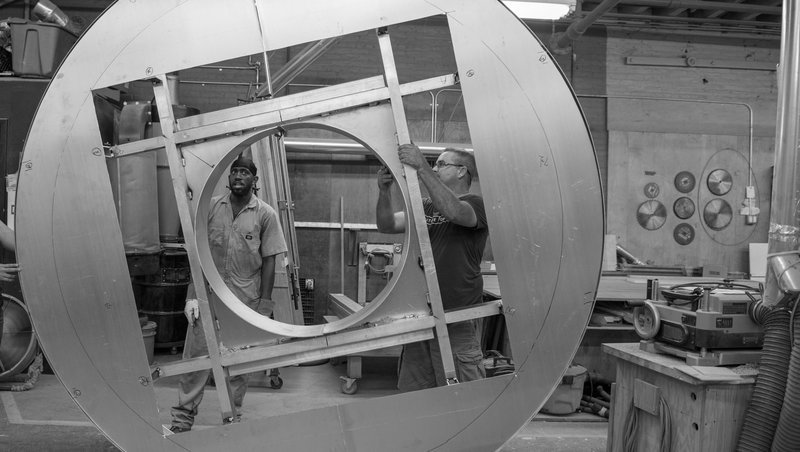 Design
Our team of technical experts transforms conceptual ideas into reality. Working alongside Future Green designers, or collaborating with artists or architects, we understand how a simple sketch can be manifested into a construction detail, cost estimate, and project schedule. We specialize in the technical interface between landscapes and architectural envelopes, which we communicate through shop drawings and details that are both innovative and clear. Our team members are experts in addressing the technical constraints that structural load, waterproofing, drainage, and irrigation have on a finished design. Carefully considering all these factors allows us to effortlessly design systems that weave practical realities into built form.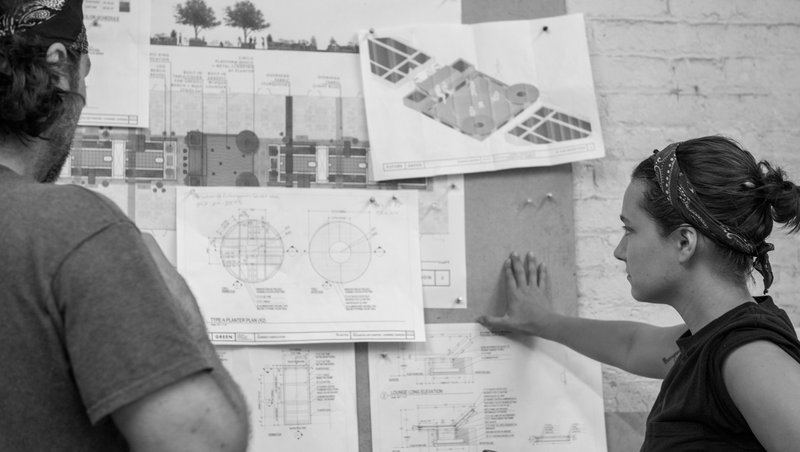 Fabrication
Future Green works closely with architects and contractors to deliver projects safely, efficiently, on time, and on budget. We believe in a linear fabrication process, marked by clear and positive coordination between the construction trades. Our experienced project managers help us deliver the best quality product to our clients by overseeing our team of artisans and subcontractors. Through a collaborative fabrication process that includes – among other steps – sourcing, staging, material tests, mock-ups, and high-craft final production, we produce one-of-a-kind landscapes, structures, and installations for any scale, site, client, or duration.